Distant Isles was an exhibition held in March 2019 in AllPress Studio. It was inspired by the Atlas of Remote Islands as the participating artists found the insularity and uniqueness this stage provides quite rich. I contributed with three pieces that are all about my favourite distant islands, the New Zealand archipelago.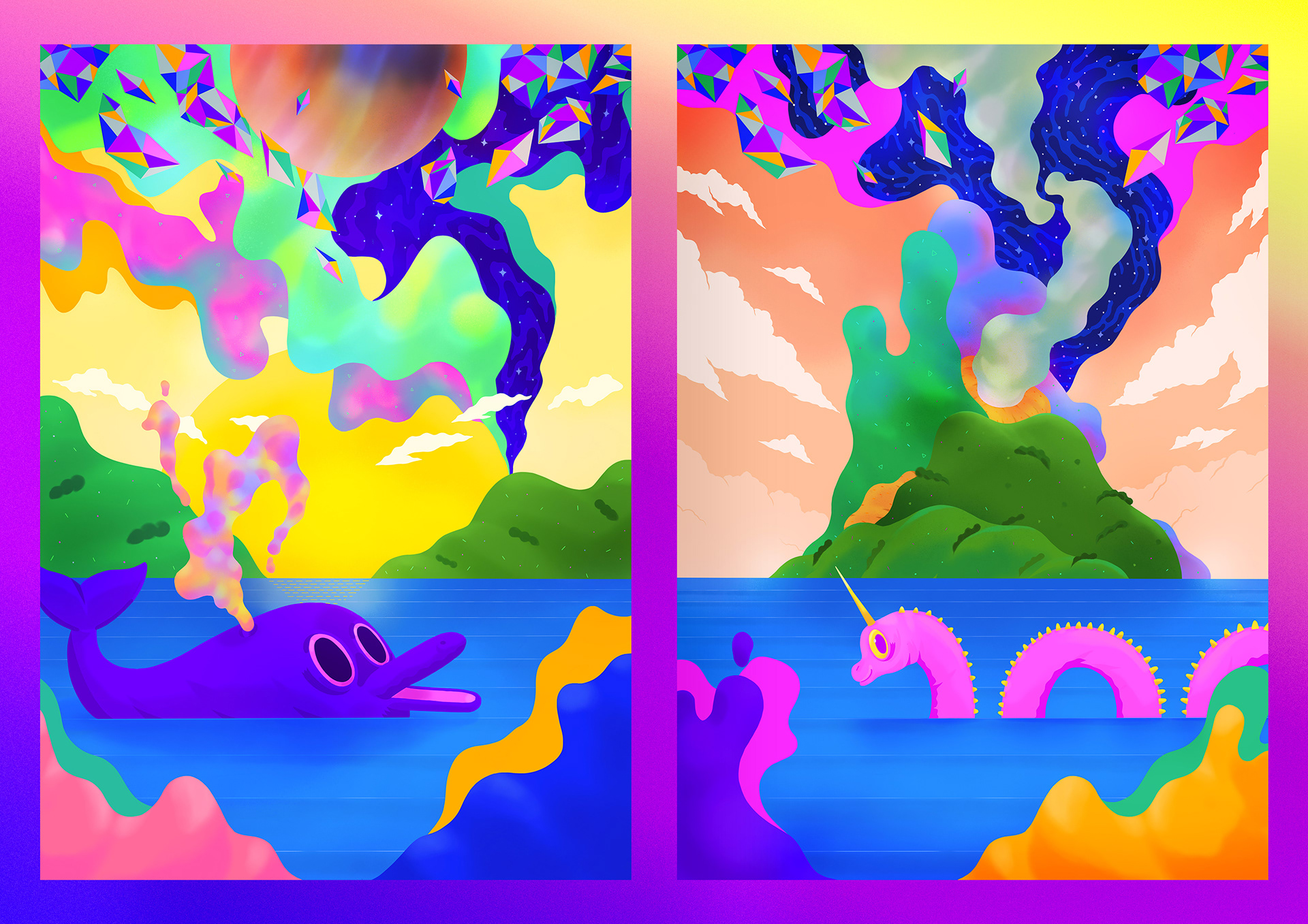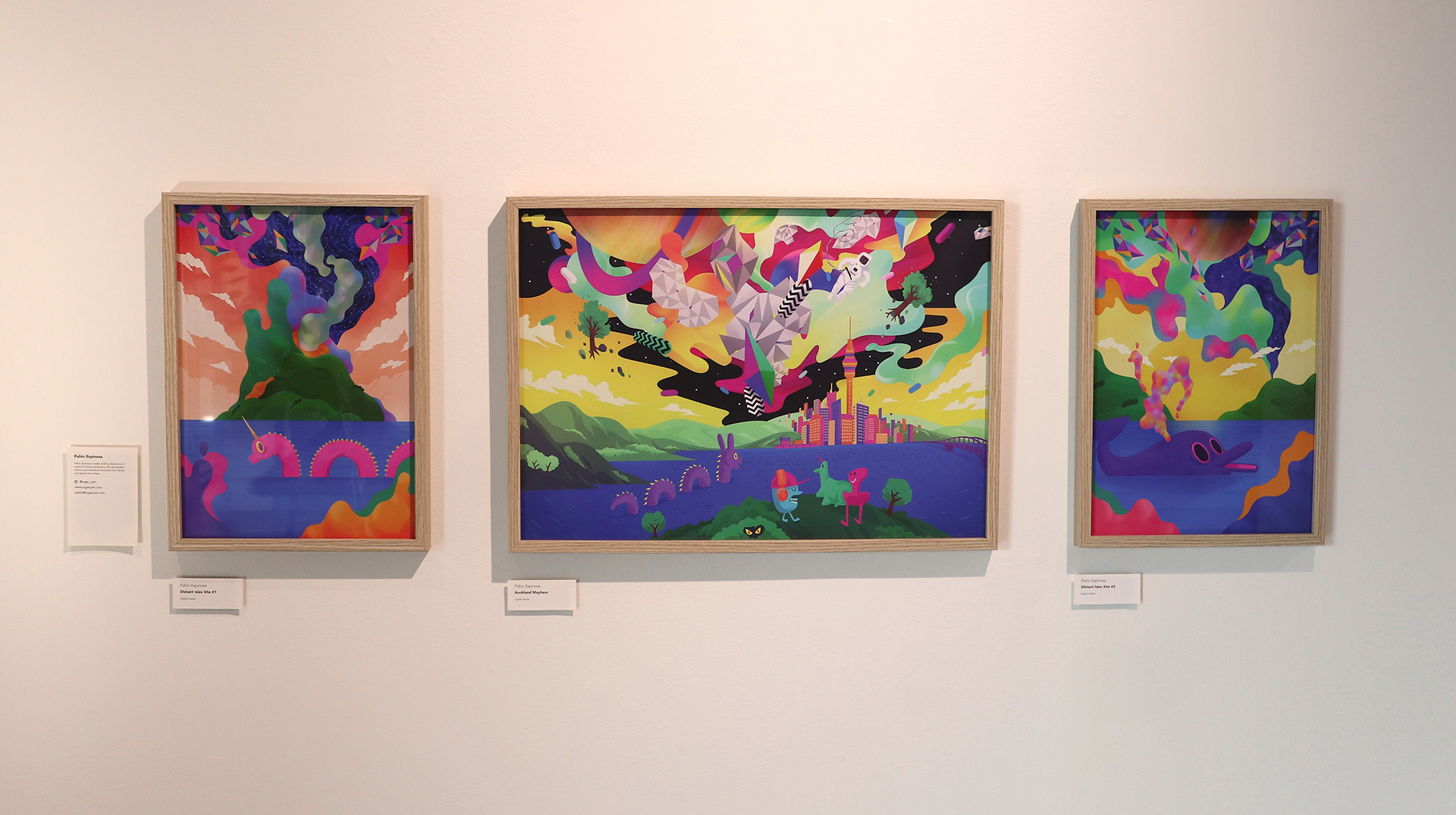 This exhibition held in Tokyo had the purpose of illustrating the ancestral Mexican practice of laying out an offering for our dearly departed that includes all their favourite food. The folkloric belief is that during the day of the dead festivities the veils thins and the souls of our family are able to visit us and taste the essence of the food.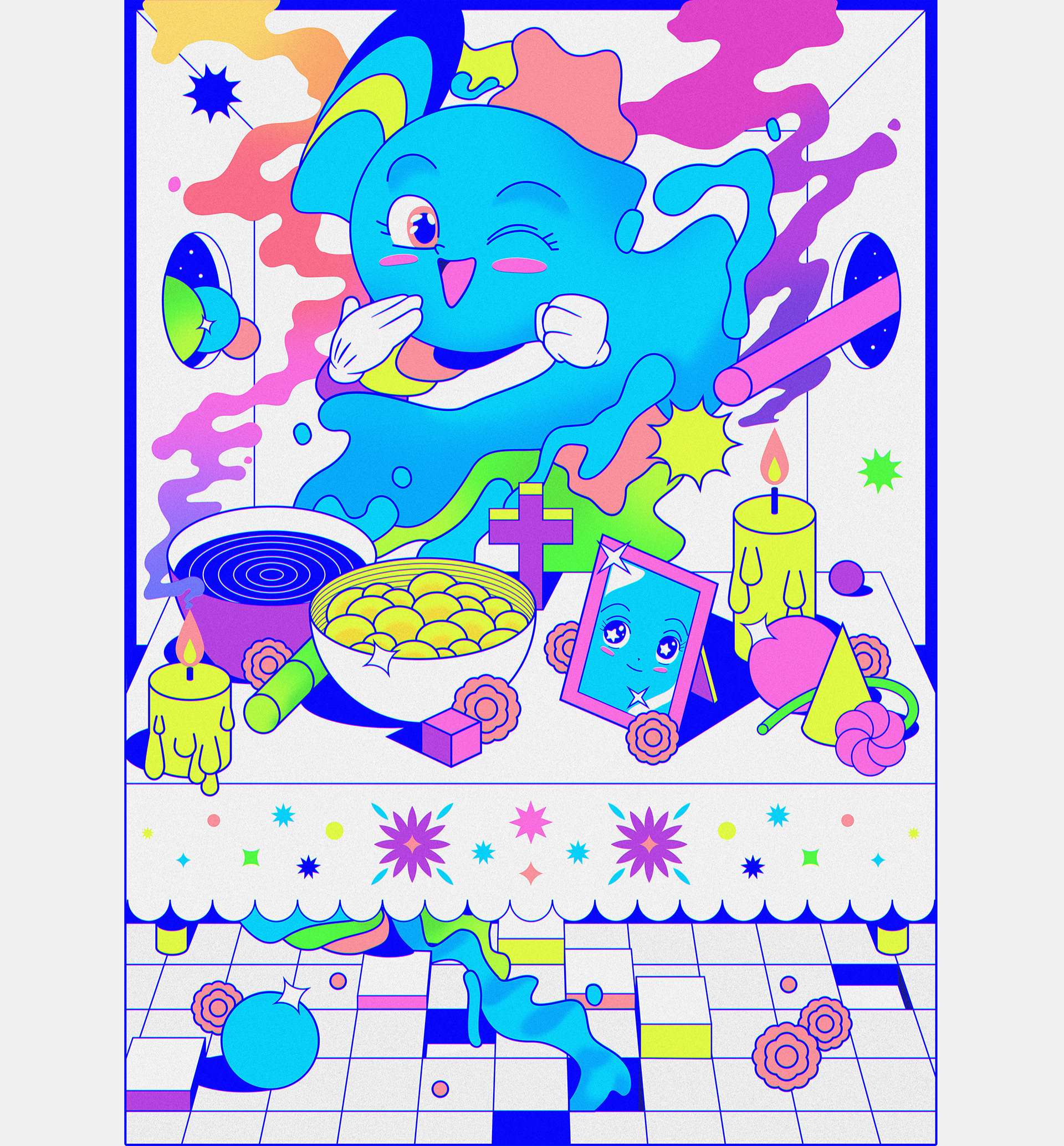 ​​​​​​​Atomic Forest was an art exhibition we organised as part of Artweek Auckland. It was themed around imagining a post nuclear wasteland where mutations, survivors and fluorescent flora remain to pick up the pieces of our civilisation. I created the visual identity for the exhibition, promotional materials, posters and social media advertisement as well as digital visuals for the exhibition and new original artwork.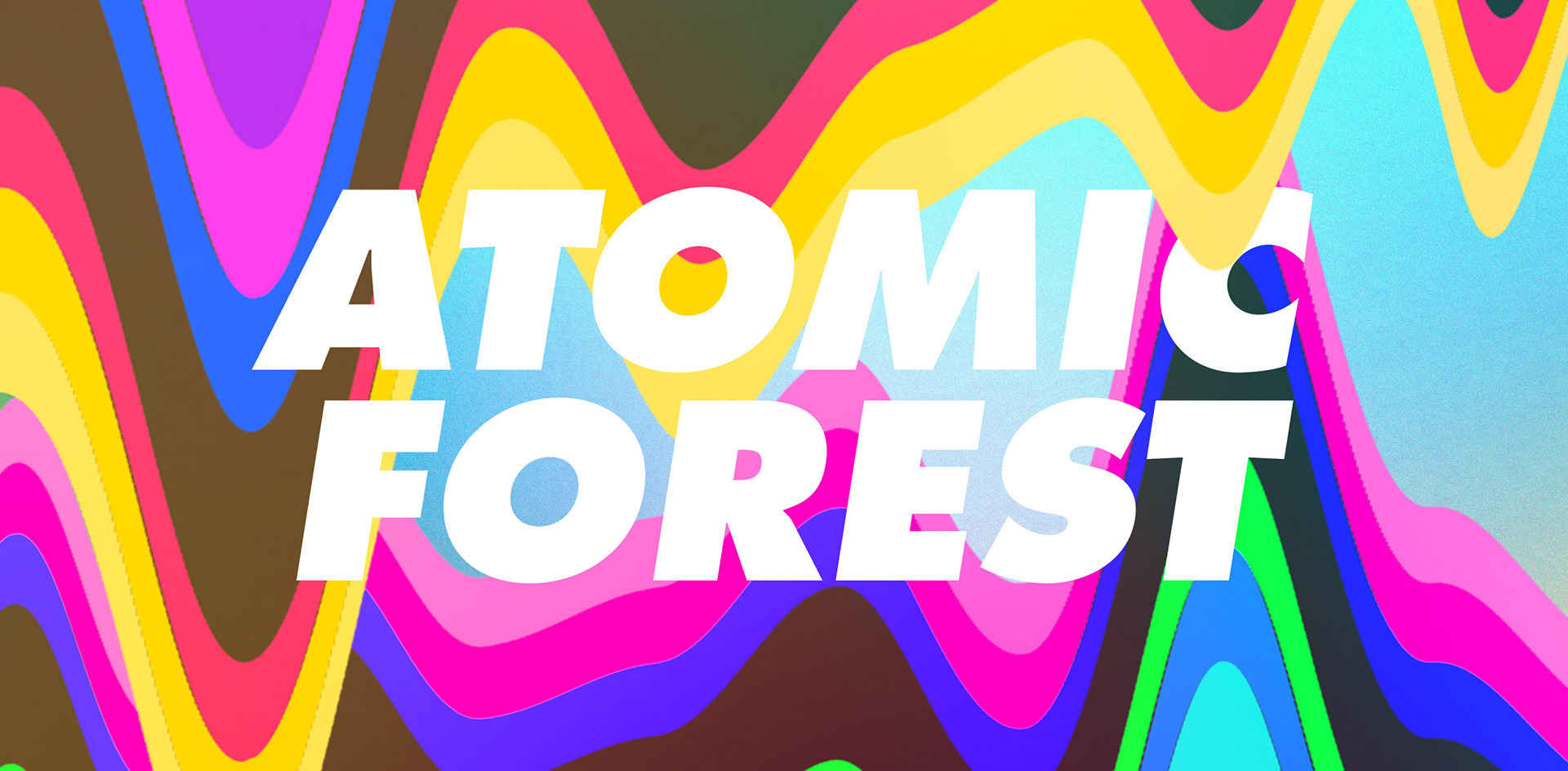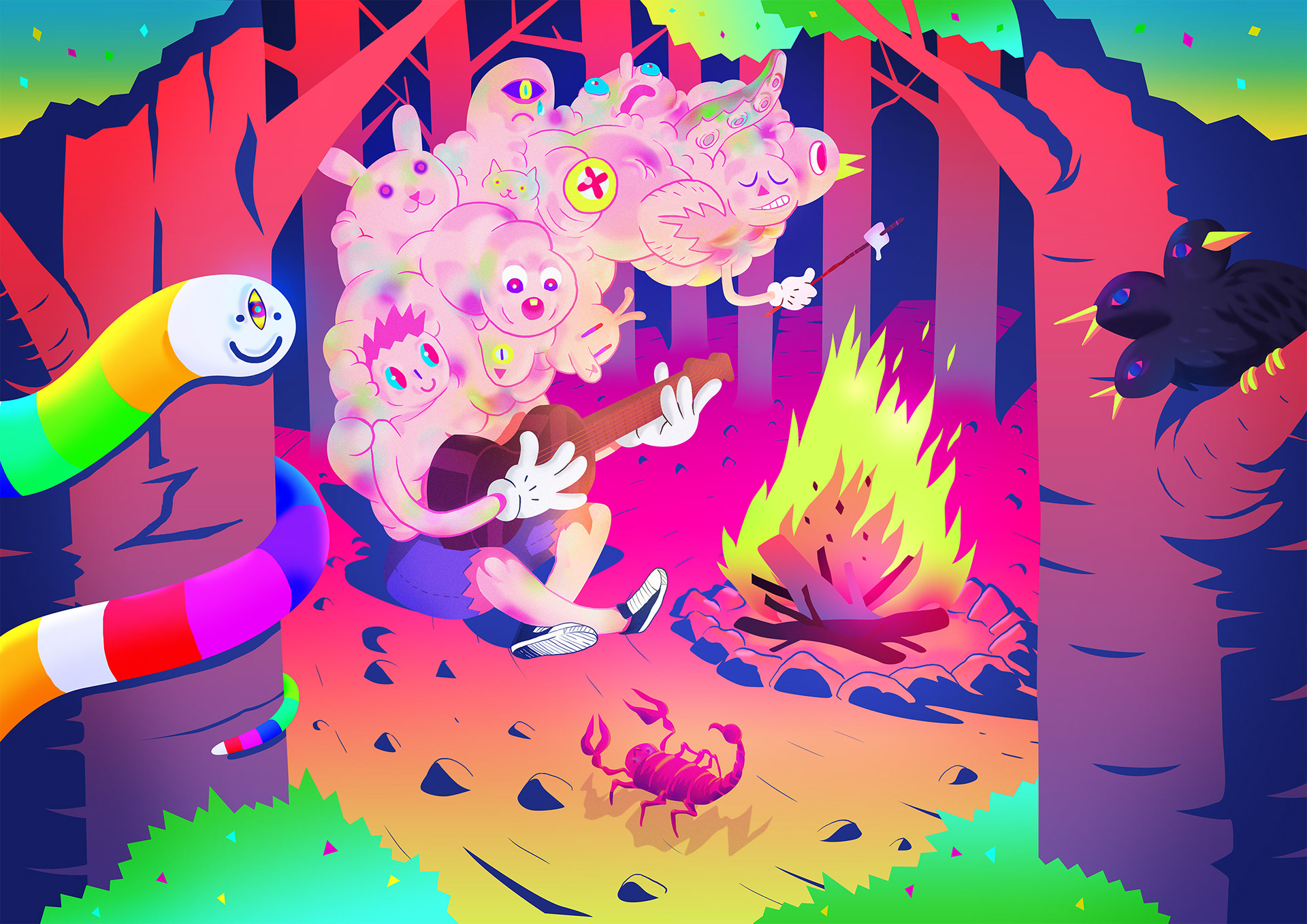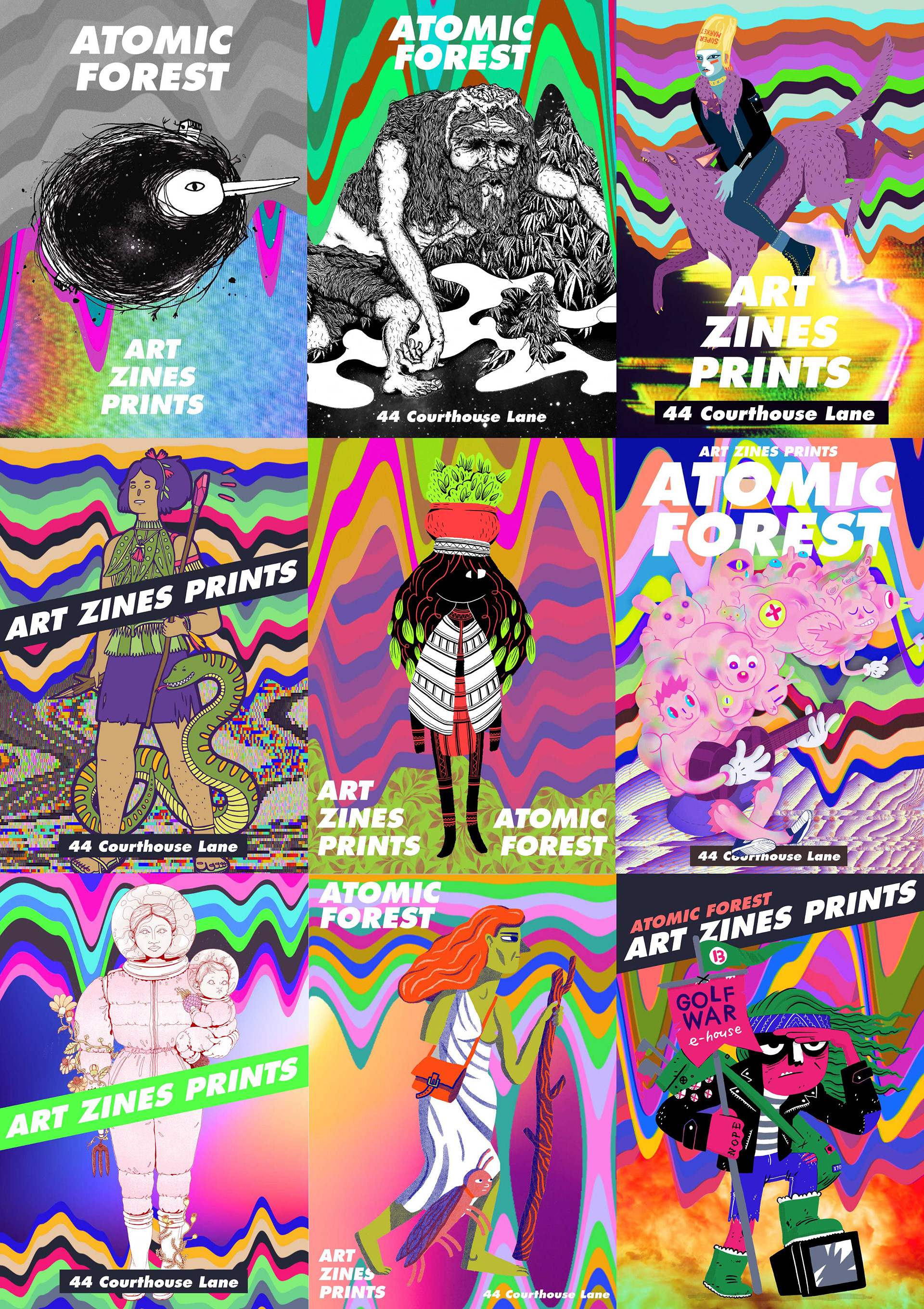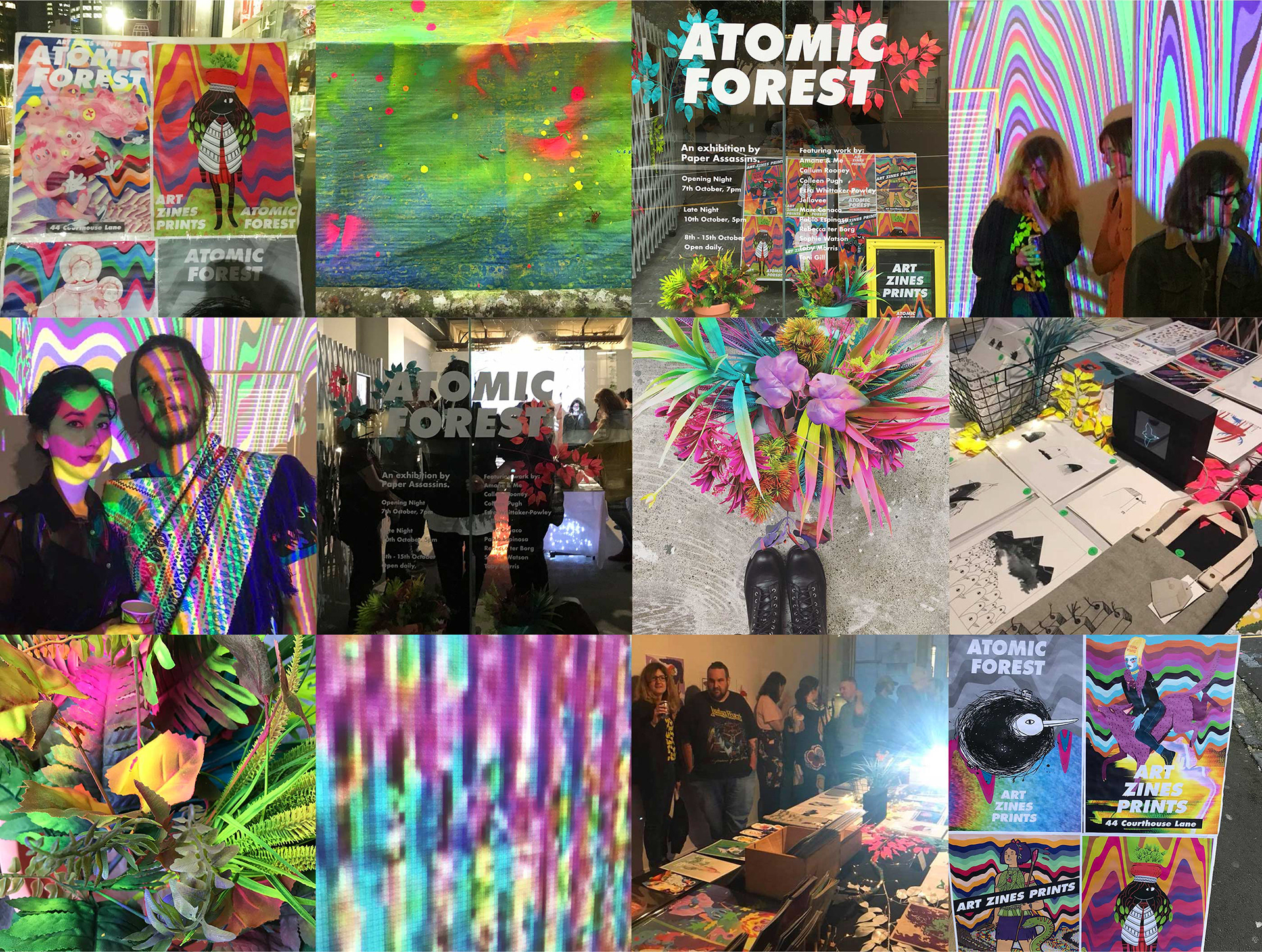 Day of the Dead at Cervantes Cultural Center
Tokyo, Japan
An art exhibition in Tokyo organised by 
Hembramala
 inspired by the Day of the Dead craft-candy known as "alfeñiques". The piece is called "El Umbral / The Threshold" and its about the moment life ceases a soul crosses to the other side

This exhibition was part of Artweek Auckland 2016, the concept was to create an alternate universe bookstore by intervening book covers and showcasing them as unique pieces of artwork. In addition to intervening a series of books, I also created the posters we used to promote the event.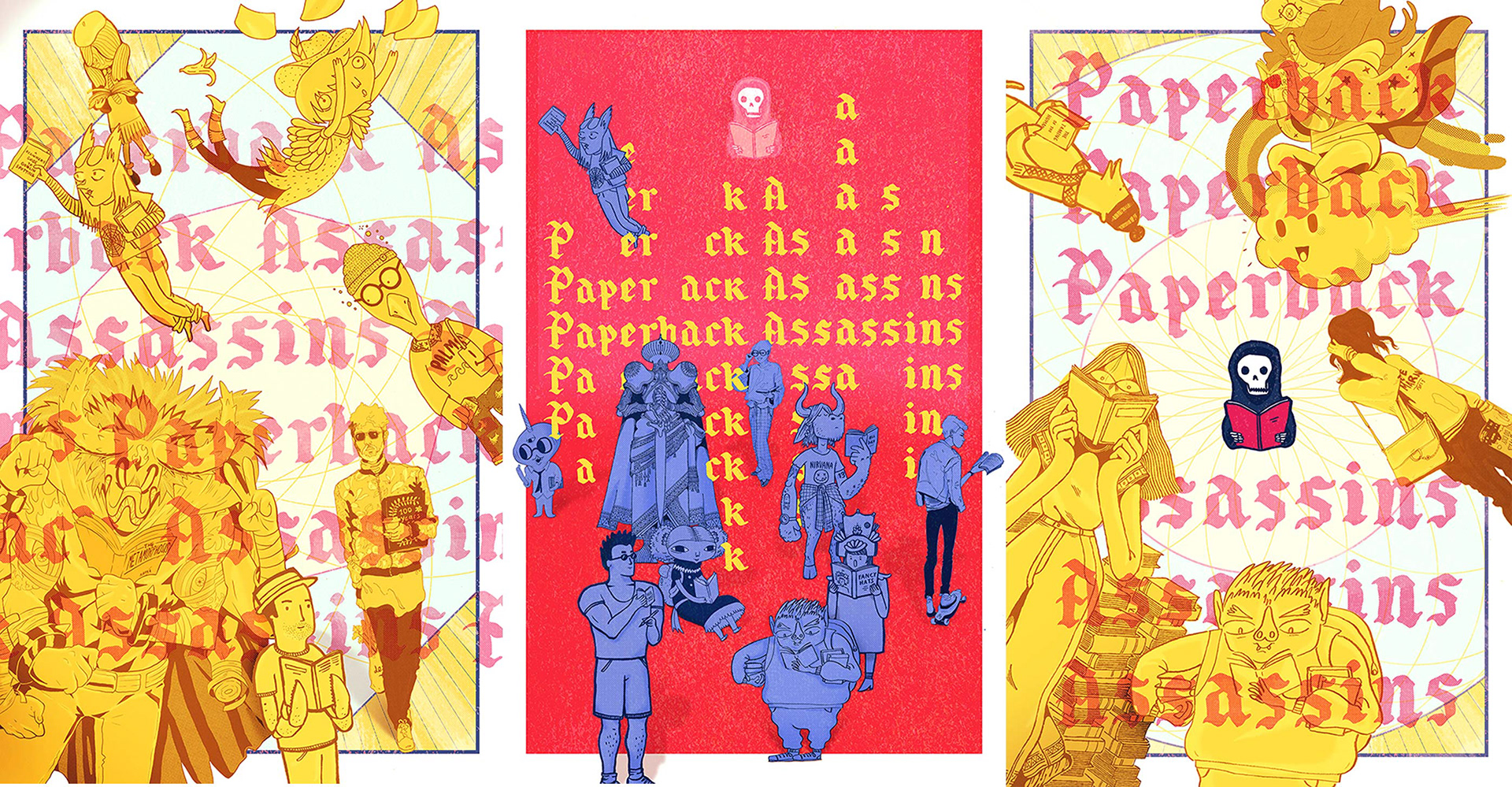 ​​​​​​​This piece was for an art show called M.O.R. about depicting recurring dreams. I sleep very profoundly and I rarely remember my dreams, so instead I illustrated my significant other's fascinating dreams about tidal waves and great world-ending cataclysms.