Client: Special Group and Vodafone 
In 2015 we created a game to promote Vodafone's sailing sponsorship. The game ran on browser and was fed real time wind conditions that greatly altered the likelihood of a record breaking race. I was the art director for the project as well as animator, illustrator and game designer.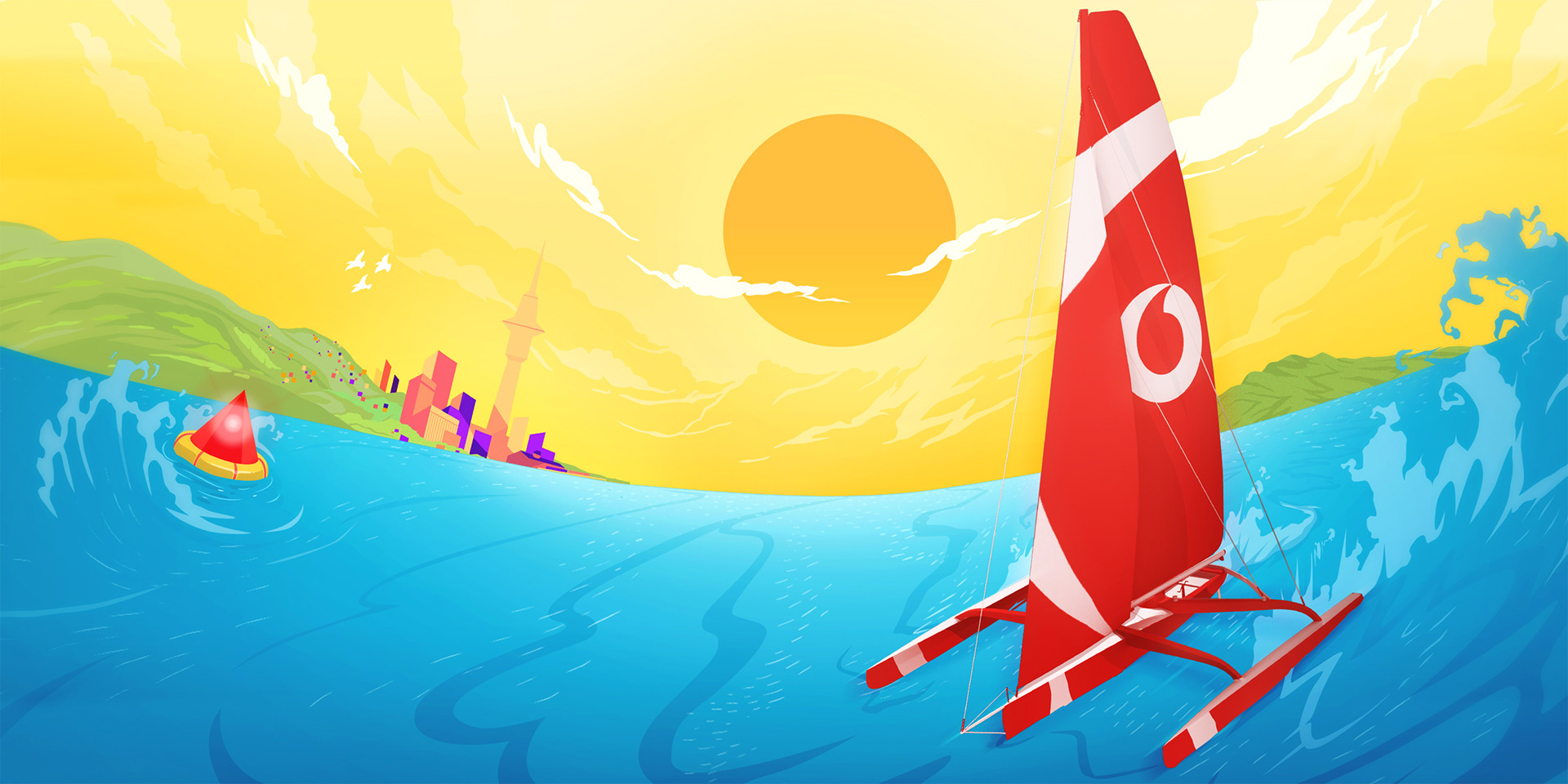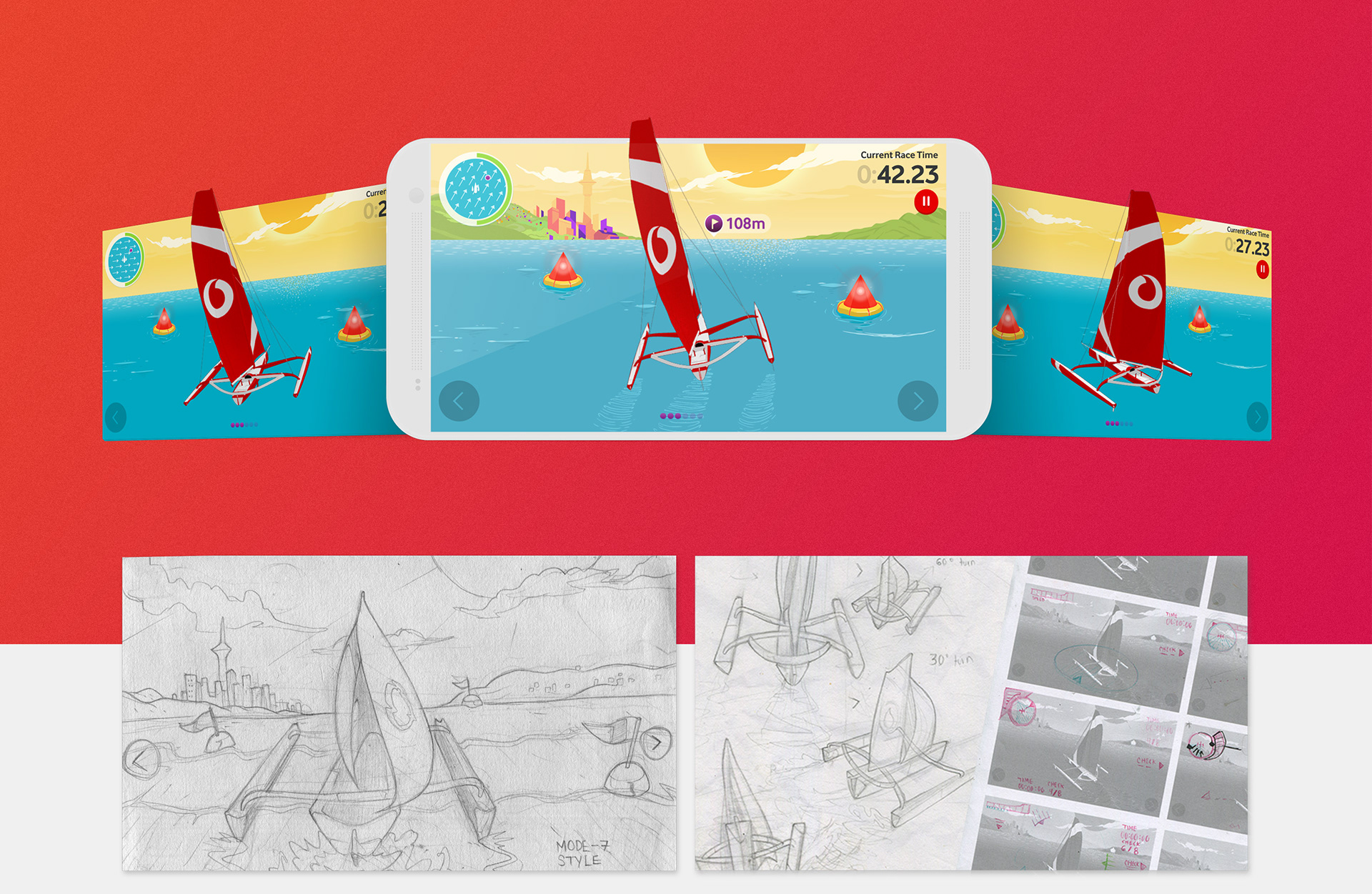 Client: Colenso BBDO & Frucor Beverages
How do you reward hardcore fans in an engaging way and stay true to New Zealand's premiere energy drink? You virtually throw people out of a plane and fire hundreds of prizes at them.
Working side by side with V's agency Colenso BBDO we created V Prize Dive - a 3D skydiving game playable directly from a mobile browser. I participated as animator, UI, UX and game designer. It was nominated for a Best Design Award in New Zealand.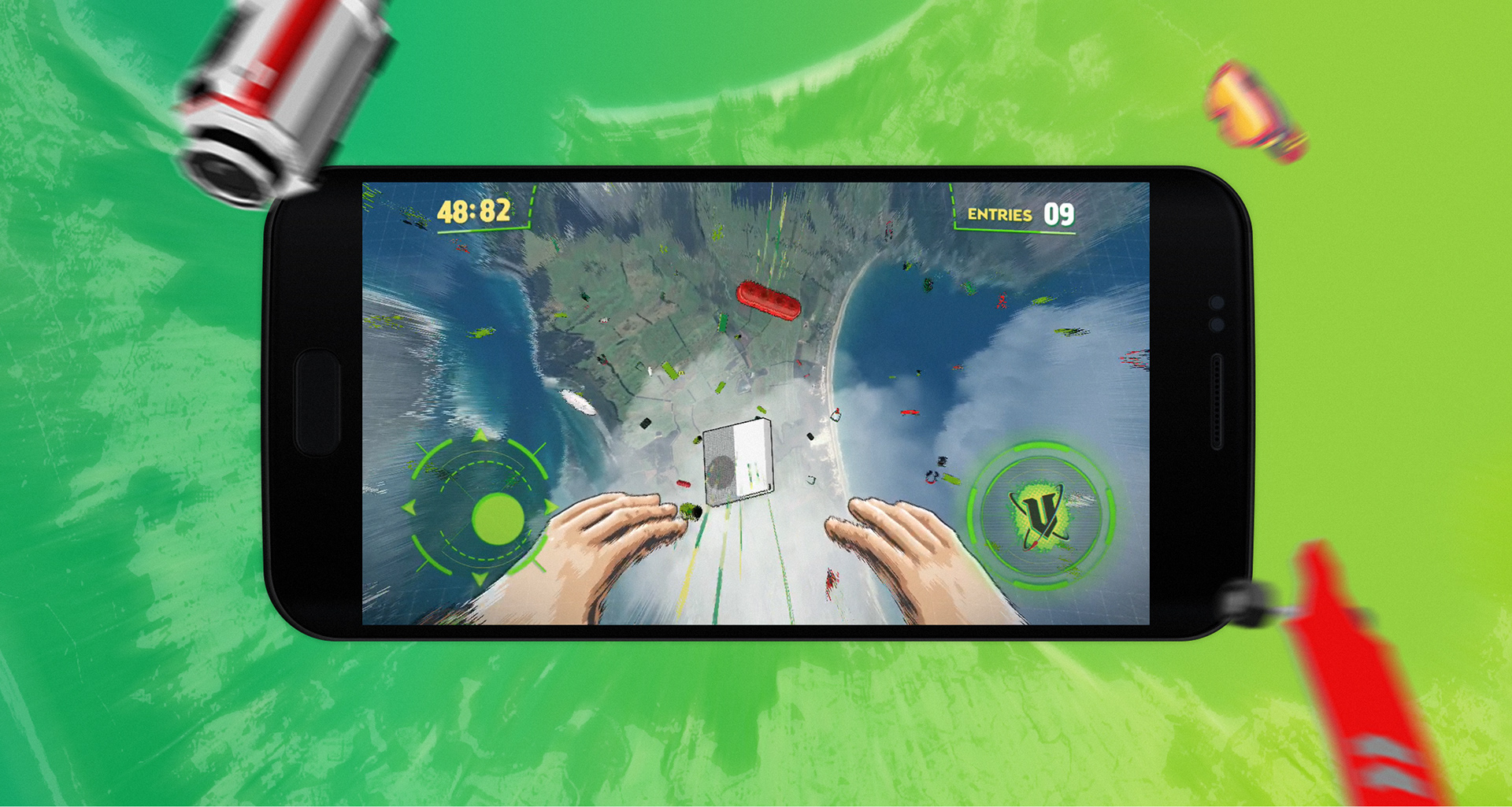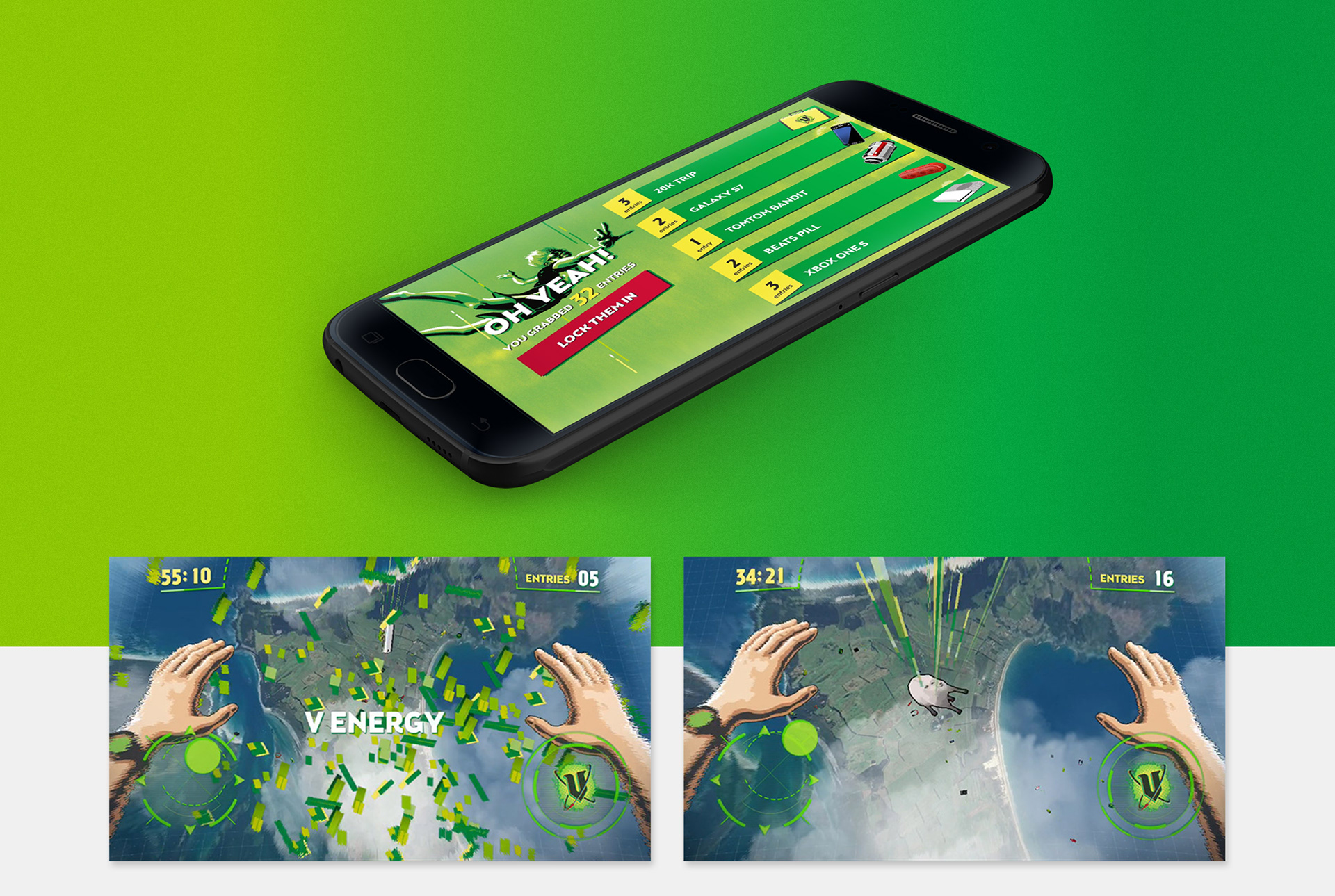 This campaign played on the symbolic elements of the Devil's Cut process story, encouraging our audience to extract hidden symbols from display advertising, social posts, posters, Youtube clips and mysterious users on Facebook. 
Each symbol represented a unique entry into a major prize draw, while completionists were rewarded with the possibility of winning up to six sweet freebies. Some symbols hid in plain sight, others demanded the user's full attention while a couple more followed players around through targeted media. I helped conceive the campaign as well as a providing art direction, animation and illustration.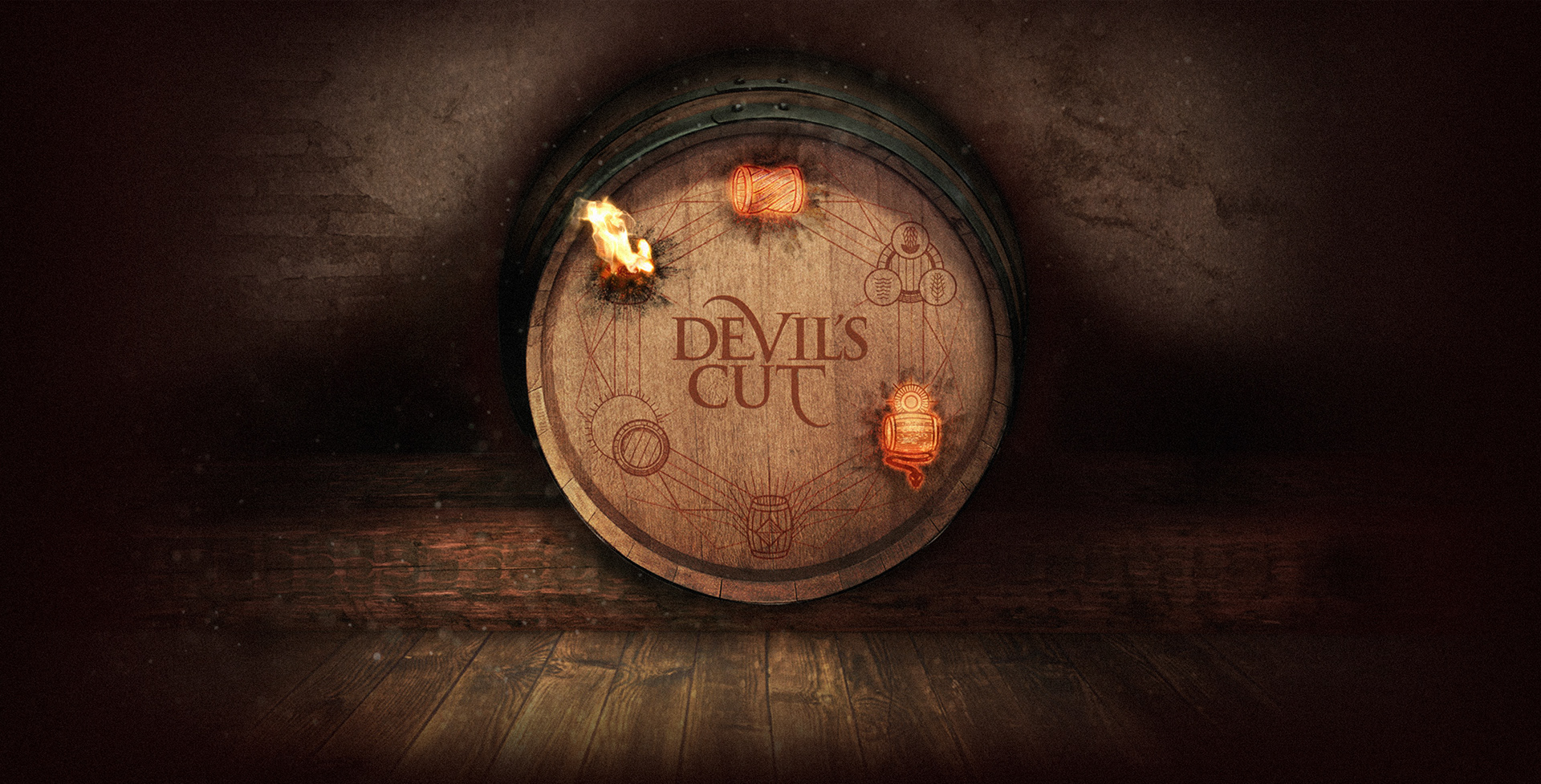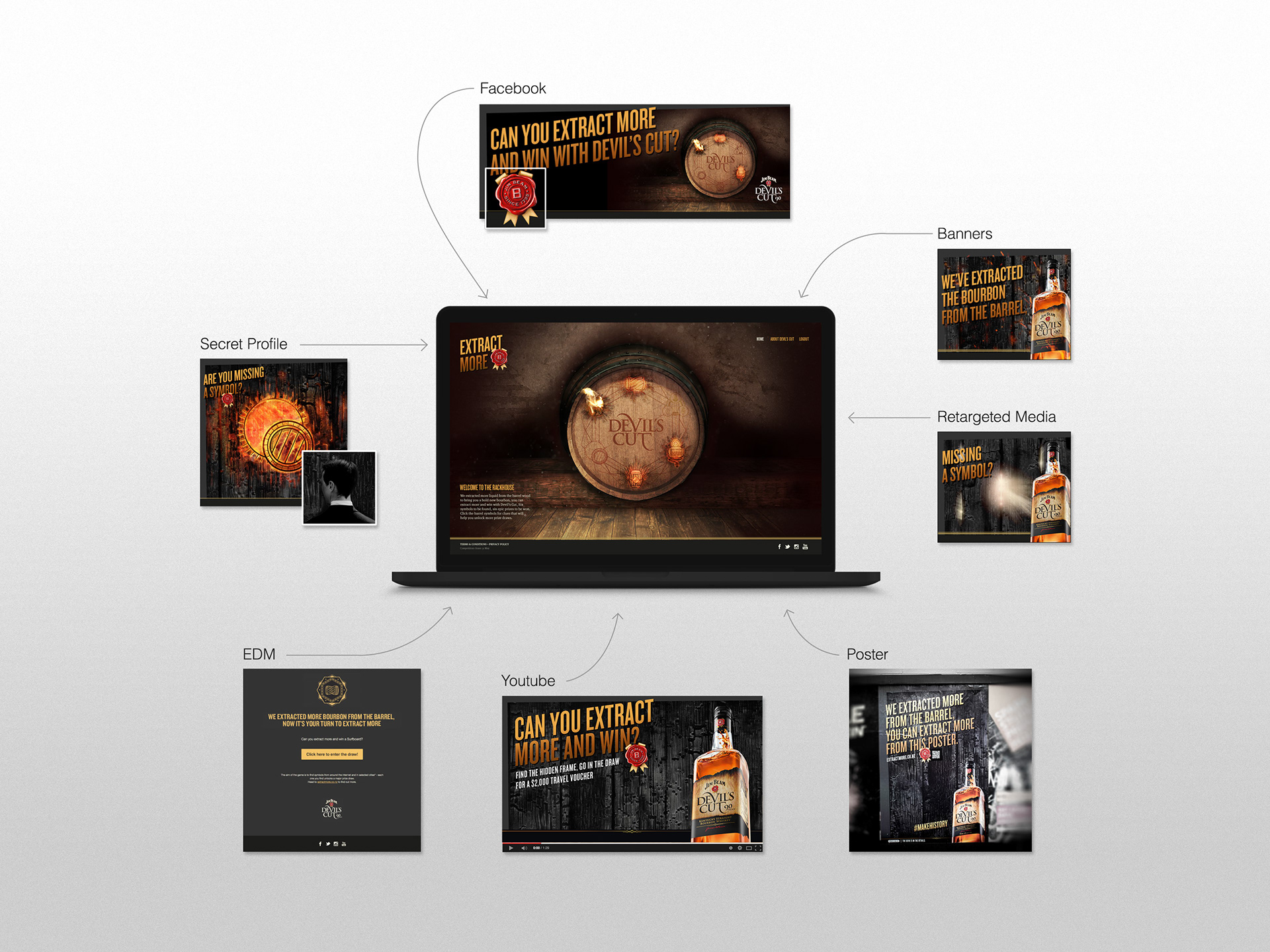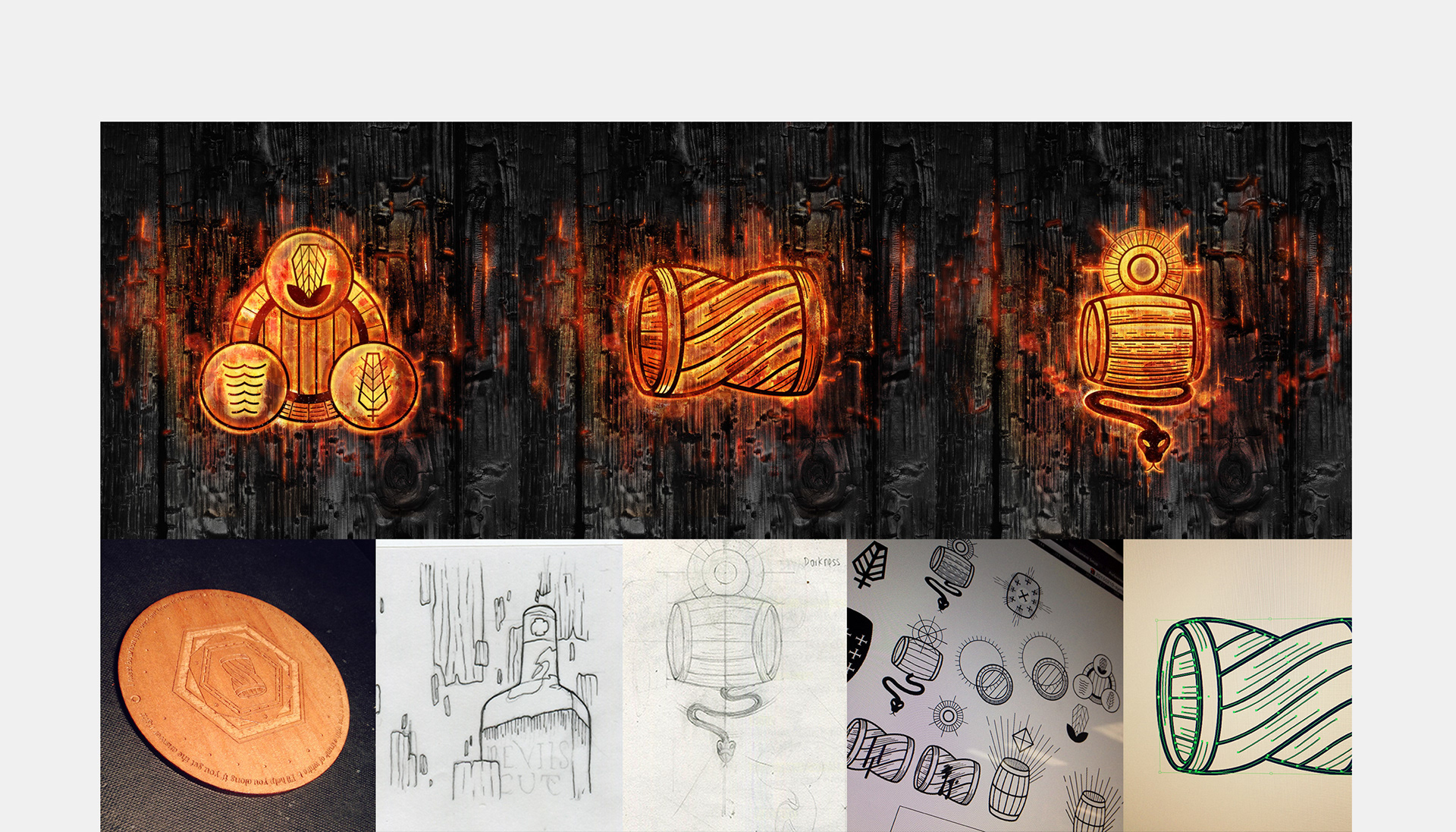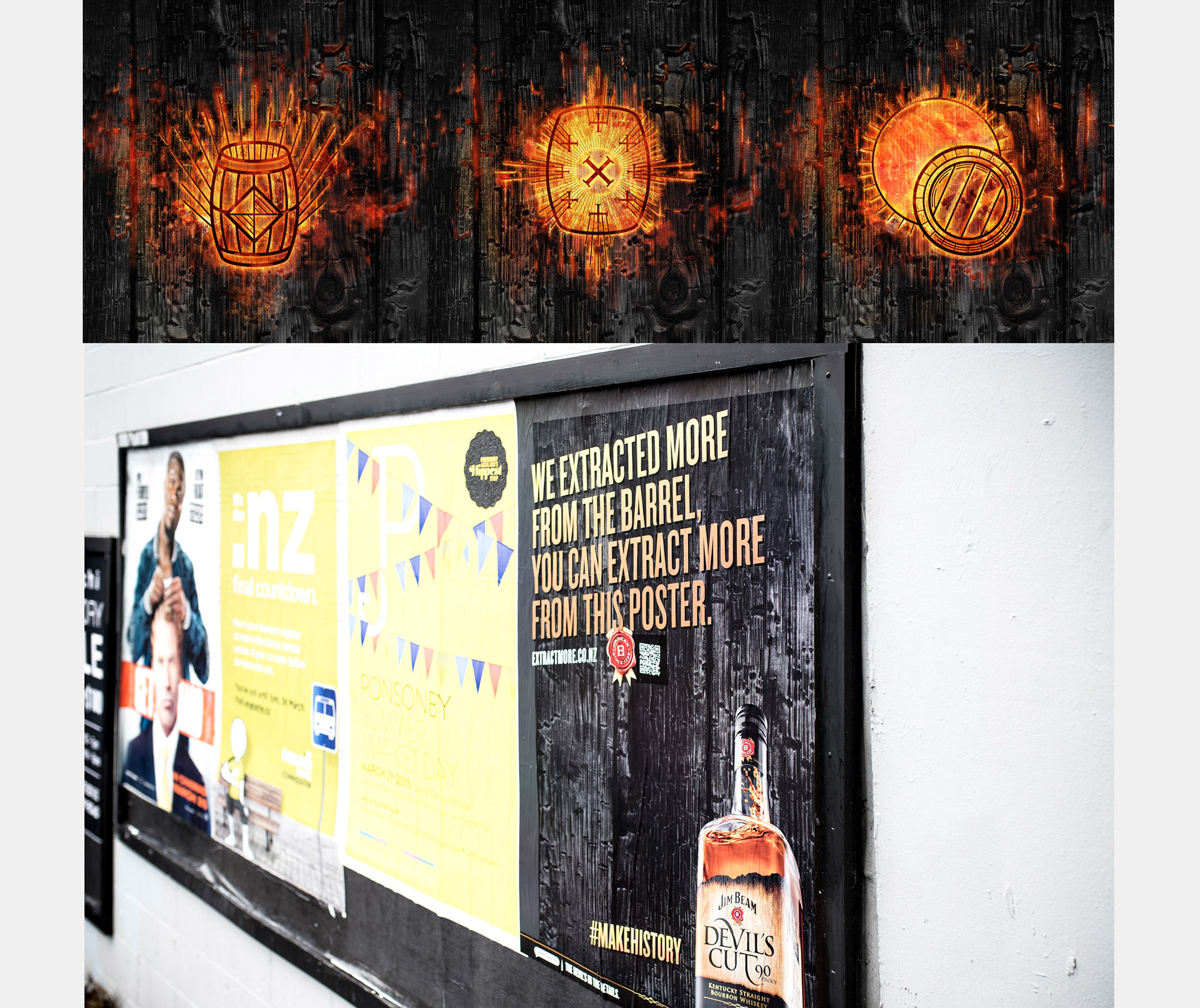 Grab One is the largest coupon dealer in New Zealand, they're often represented by their mascot Gimme. During 2011 Gladeye created a Facebook card game that fleshed out the character and helped expand their fan base. It was a success, people clamoured for physical cards which were auctioned for charity and the game was re-released in Australia and Ireland and again for a Christmas edition. I illustrated the cards and co-designed the game.