Somewhere between an exciting new field and a painfully repeated buzzword, data science is difficult for even the experts to define. Thinkful understood that by summarising the field in a way that was accessible to the uninitiated, the brand could position as a thought leader in data science, with the credibility to define the category for students.
I art directed this project and also created most of the artwork and animation, working closely with my team of developers and 3D artist in order to foster a creative environment of collaboration that resulted in a tightly designed outcome that runs super smoothly and was achieved in a short timeframe.
Art Direction, Illustration, Animation, Storyboarding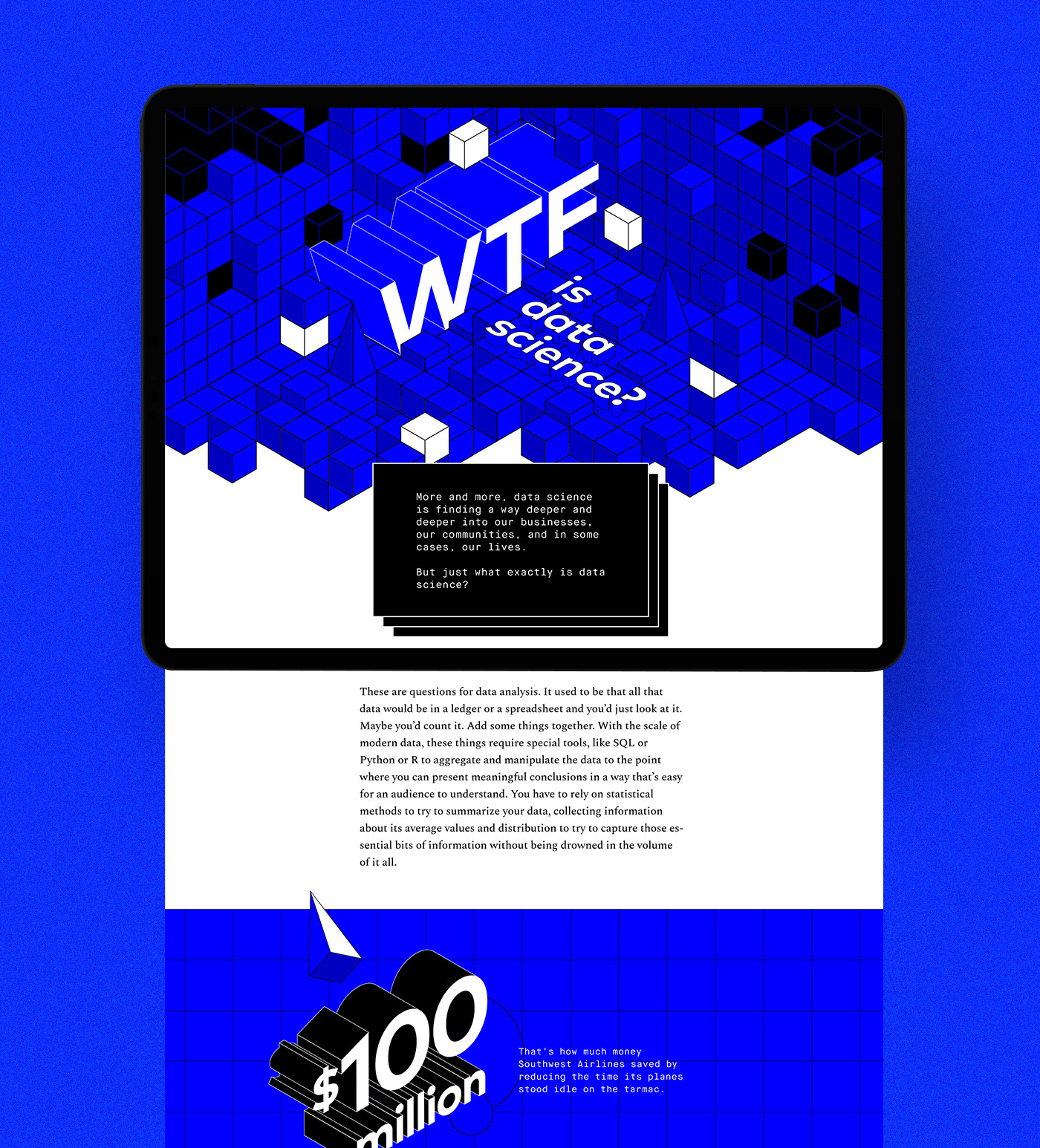 My process starts by sketching the whole piece, laying out all of the major ideas and discussing them with the client and my team. Some of them made it through to the final piece while others needed further work, but thanks to this vital step, we were able to identify the most efficient path forward.